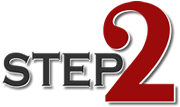 For the forth year in a row, City Sunstone Properties has partnered with STEP2Reno to provide this local non-profit with the retail space they need for their annual fundraiser.
For two days in the month of June, STEP2, Inc. holds their annual "Just Between Friends Sale," using the building suite as the sales floor for this special event.
Ellen Miller, Donation & Inventory Coordinator stated, "The donation of this particular space has proven to be invaluable to STEP2."  Ms. Miller continued, "Last year, we were able to double the amount of dollars made for covering expenses that grant monies do not and cannot cover.  We here at STEP2, Inc. believe that that increase was partially due to that fact the location site remained consistent."
STEP2 is a comprehensive residential and outpatient treatment program that provides women struggling to overcome substance abuse, poverty and family violence the opportunity to rebuild their lives.